Weekly Cleaning Checklist
If you haven't noticed by now, I am a checklist kind of girl! Not a day goes by when I don't have a list of sorts I am working on! Of course, I typically start most days off with my Daily Task Organizer, but when it comes to cleaning, I have a separate cleaning checklist to get through each week.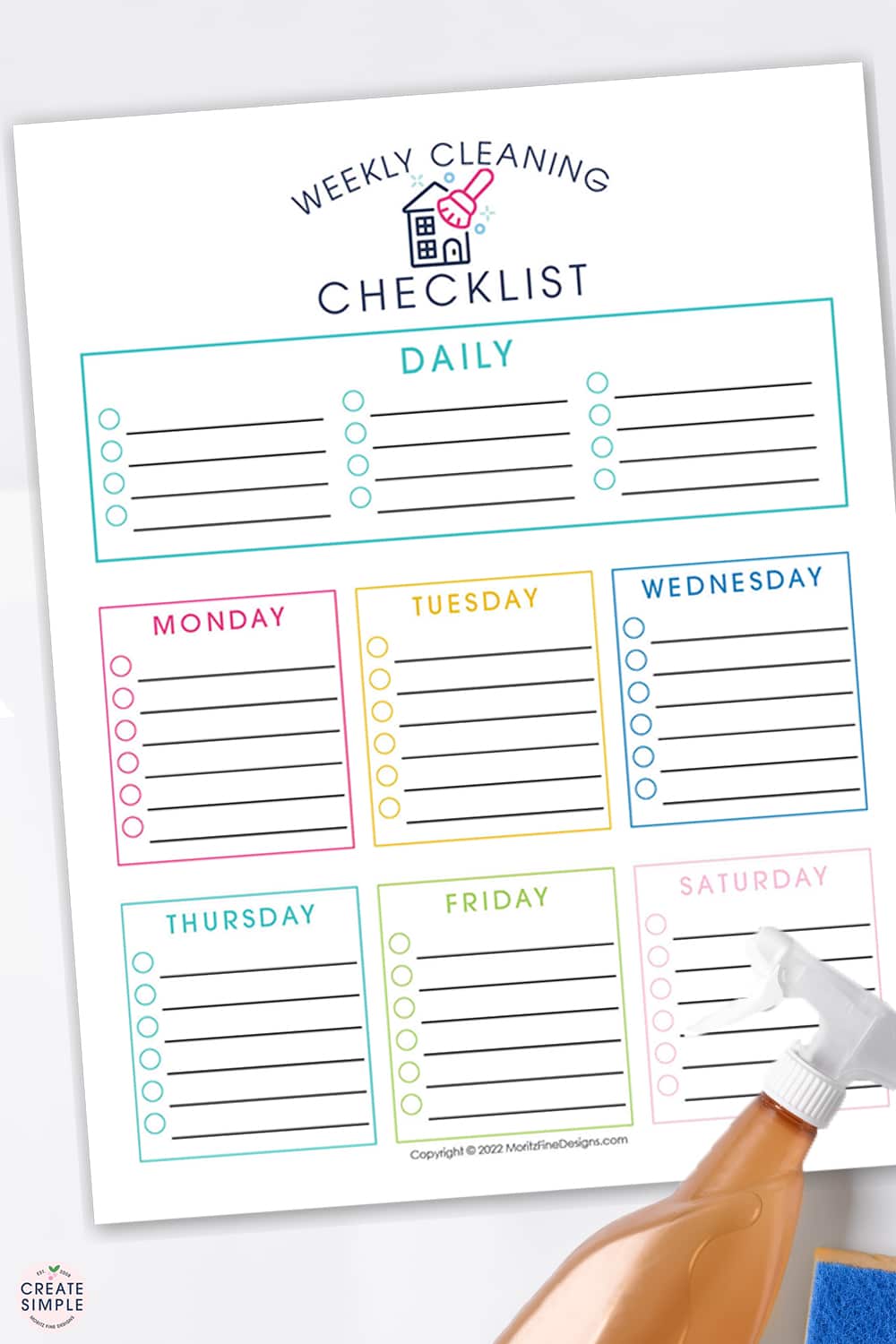 Cleaning Checklist
I love to use the 22-Mintue-A-Day Cleaning List, but I know many of you prefer to make your own cleaning schedule. Some days you have more time than other days, so it's simply just easier to create a schedule that meets your particular needs.
If your schedule won't change from week to week, you could easily fill the cleaning schedule out and then laminate it, allowing the Weekly Cleaning Checklist to be reused from week to week. You can use a dry erase maker to mark off your tasks.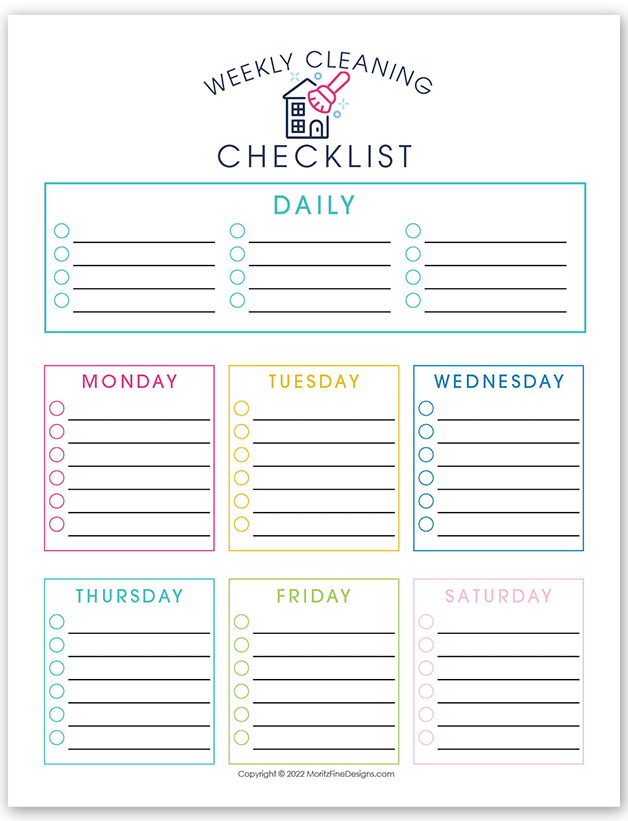 If you want to get some deep cleaning done in your house, be sure to download the Household Deep Cleaning Checklists.
IT IS POSSIBLE TO
ENJOY STRESS FREE HOLIDAYS THIS YEAR!
The holiday season can be downright exhausting. We have too many things to do and not enough time to get them done. The 2023 HOLIDAY PLANNER will not only help you get organized, but will also help melt away that holiday stress so that you can actually enjoy the season!