Adorable Free Illustrated Easter Fonts | Free Font Friday
Looking for some super Adorable Free Illustrated Easter Fonts? I've got some for you!What I love about these Free Illustrated Easter Fonts is that you can resize them and not lose image quality. They won't pixelate, so they are perfect when you are creating Easter invitations, Easter party decorations or even Easter printables because you can make them as large as you want and the quality will be perfect!
Are you looking for some other great non-illustrated Easter fonts? I have a great list of 10 Favorite East fonts here!
Not all fonts are commercial free, so check before use!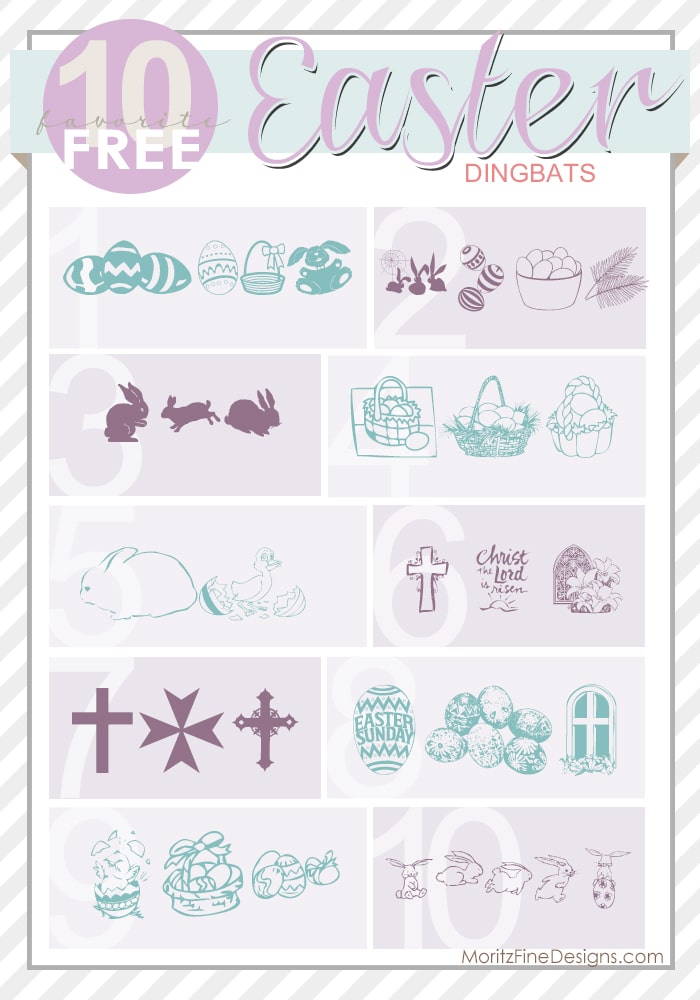 1. Easter Art | 2. Eastereggs | 3. lpEaster1 | 4. KR Easter Baskets | 5. WM Easter1
6. Eastertide | 7. Crossbats | 8. Destiny's Easter Dings | 9. Easter 2003 | 10. KR Five Bunnies

IT'S TIME TO
GET READY FOR 2024!
Get organized for 2024 with the easy to use monthly 2024 calendar! Simply opt in below to have the FREE calendar sent straight to your inbox.