Are your kids "bored to death"? Have they exhausted every single thing they could possibly think to do to keep them busy since school got out? And to think that summer break is not even half over–what are the kids going to do now?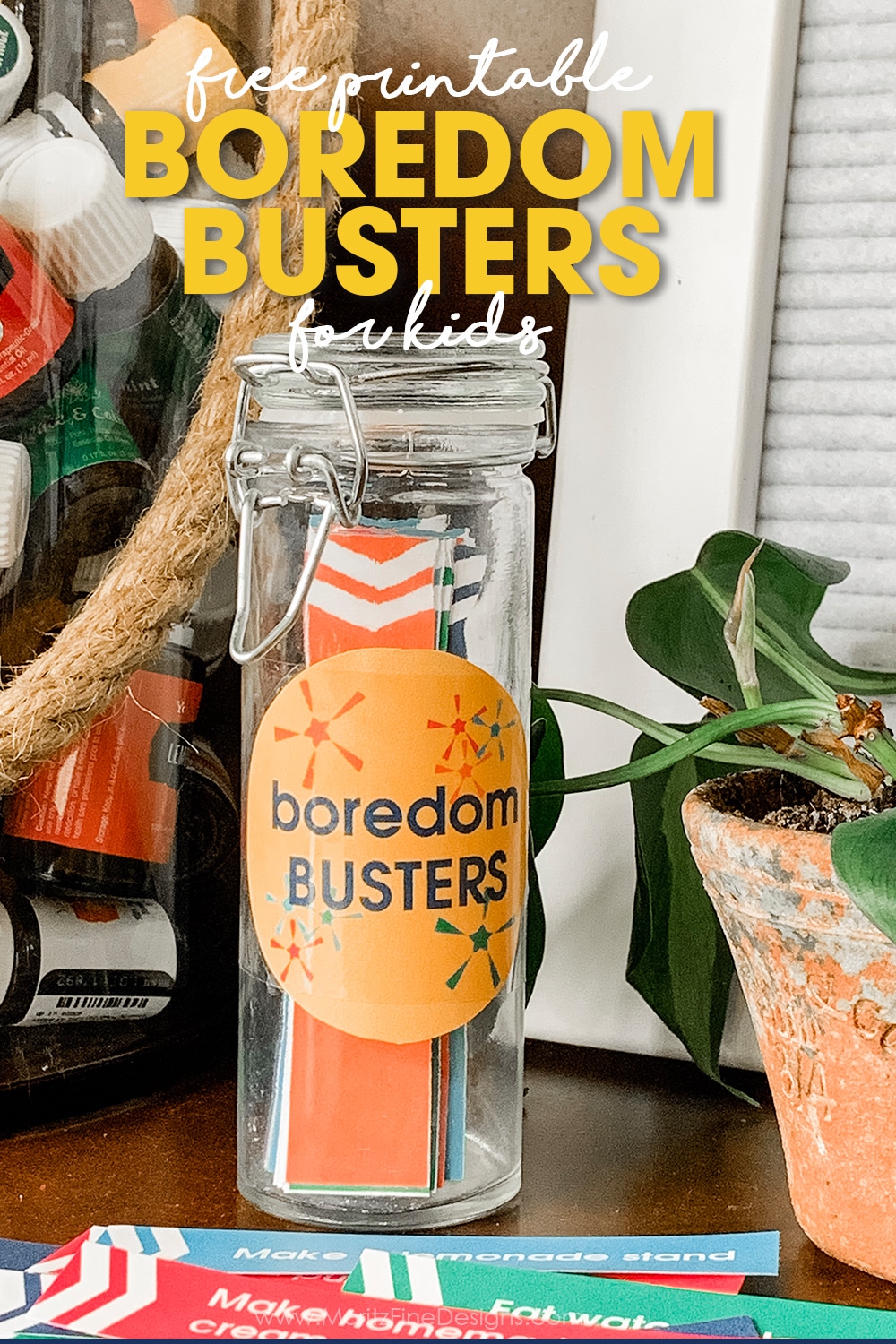 Boredom Busters
The next time you hear, "I'm bored!", "There is nothing to do!" or even "I have nothing to play with.", it's time to get out the Boredom Busters. We have come up with lots and lots of activities the kids can do when they announce they are officially bored.
To start with, you'll want to download and print out the Boredom Busters List–you can can get it by clicking on the link at the bottom of the post.
Next, find a simple jar or container to toss all the Boredom Buster ideas inside of–you can even add the provided label to the outside.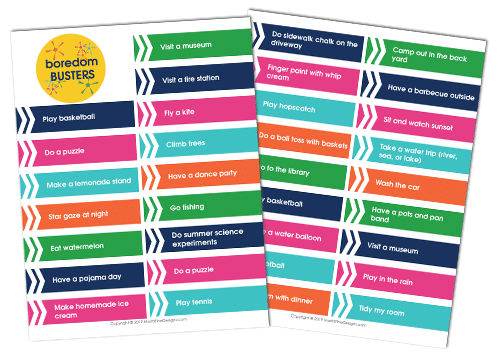 Now, you can beat the boredom. The next time those magical words come out of one of your kid's mouths, send them to the Boredom Buster jar to pull an idea out. There are tons of great ideas, like:
making a lemonade stand
flying a kit
having a pajama day
making homemade ice cream
Tidying up their room
camping in the backyard
and much, much more
So, what are you waiting for? Get the download now and grab a few of our other favorite summer downloads while you're here:
Summer I Spy & Count It
25 Awesome Summer Printables for Kids
111 Summer Fun Ideas
5 Tips for a Successful Summer with Kids
IT'S TIME TO
GET READY FOR 2023!
Get organized for 2023 with our brand new, easy to use Digital 2023 Planner! Our Planner will help you get organized and stay organized. Oh, and did we mention how pretty it is too? Use code "SAVE5" to save $5 now.