It seems that my little font library on my computer continues to grow by leaps and bounds. There are so many amazing fonts out there, which is good news for me–it feeds my font addiction.
This month I am sharing my latest whimsical fonts–you don't want to miss these! They are beautiful and fun. They're the perfect hand-written scripty fonts. I hope you love them as much as I do!
10 Whimsical Fonts
Not all fonts are commercial free, so check before use!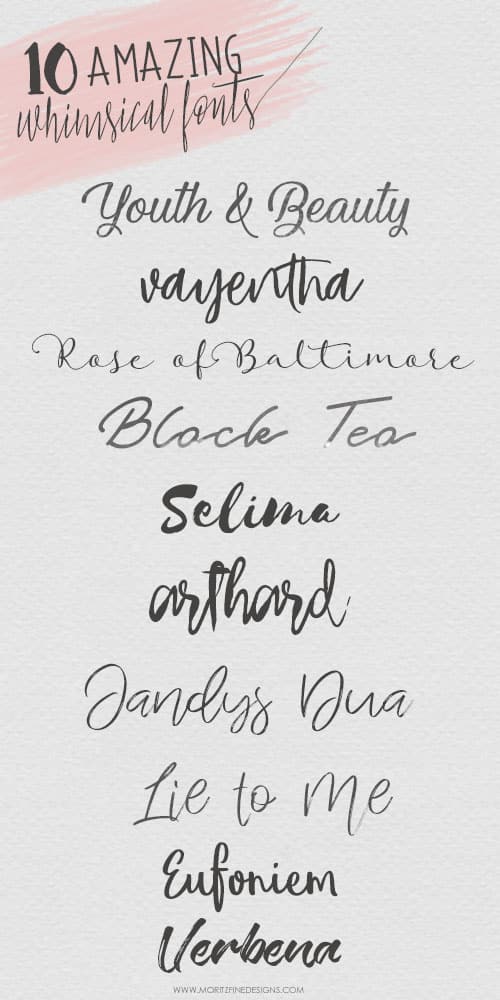 1. Youth & Beauty | 2. Vayentha | 3. Rose of Baltimore | 4. Black Tea  | 5. Selima
6. Arthard | 7. Jandys Dua | 8. Lie to Me | 9. Eufoniem | 10. Verbena
SURVIVE YOUR SUMMER!
---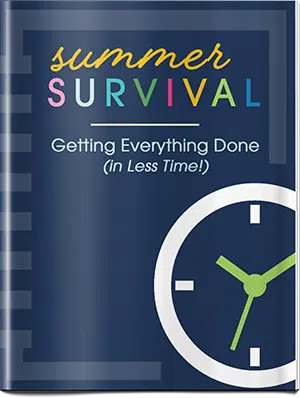 Want to keep your sanity this summer?! Simply opt-in below to get the Summer Survival Guide: Getting Everything Done(in Less Time!) sent straight to your inbox!