How to Easily Shop College Dorm Essentials with Amazon
I'm sending off all three of our boys to college this year and the prep is crazy.
We can take a quick look back to the first time I shopped with our olderst—here's how things wen't down: we grabbed the college check list, I hit the first store with the boy in tow, he quickly expressed no opinion about anything. None.
Reality: the kid has never been to college–he doesn't know what he needs. "A Drying rack? What would I need that for?"
I know, I know– a girl shopping for college dorm essentials would most likely be completely different!
This year, I took no one with me, hit up Amazon and finished up at our local Target!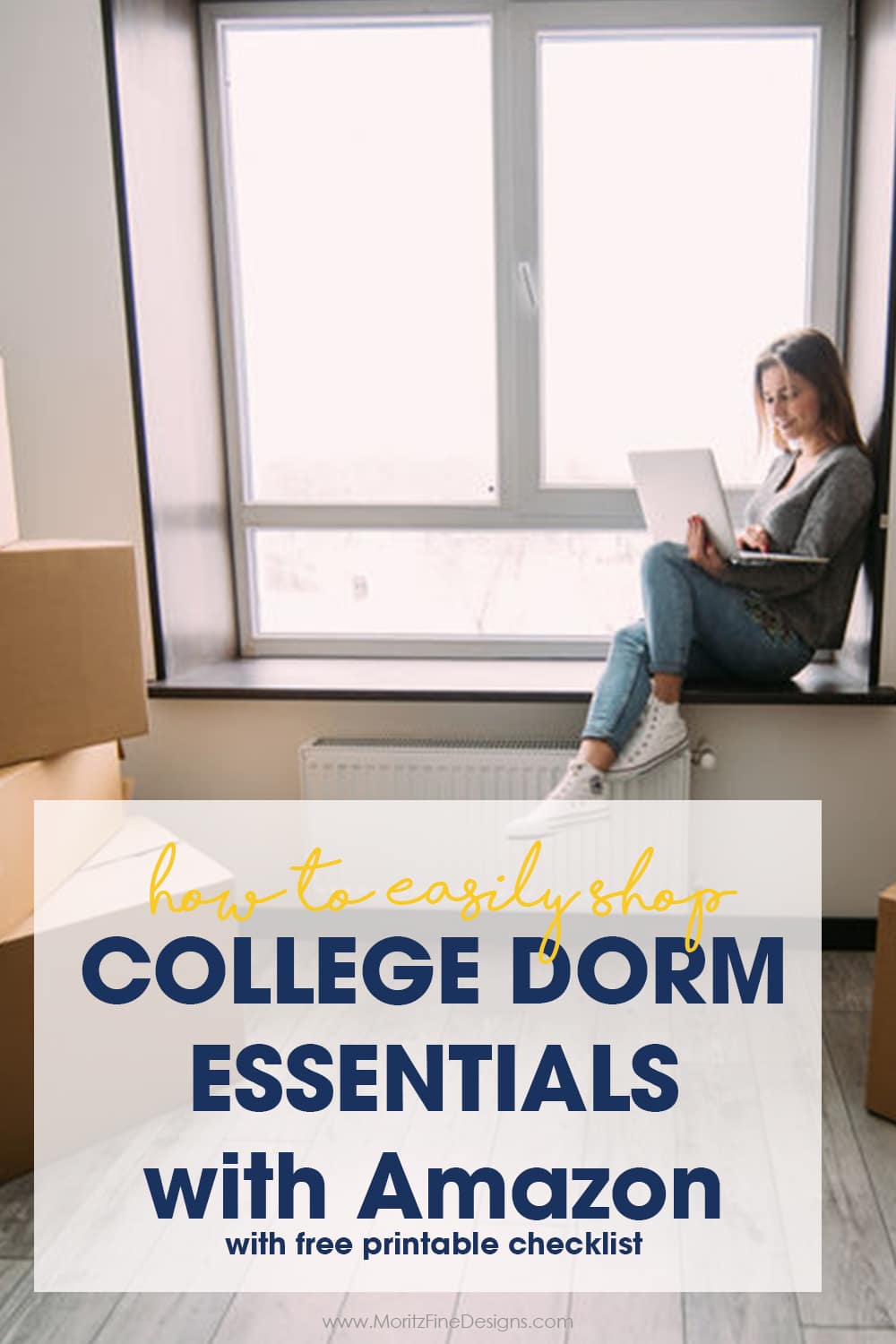 Boy or girl- you can avoid the stores and easily shop college dorm essentials with Amazon. I have scoured and scoured best reviews, lowest prices and more. So I am sharing my recommendations with you.
Want an even smarter tip? Ship everything straight to school! YEP! You've got the address, ship your order to their dorm. It will save time and effort moving all the stuff you just bought.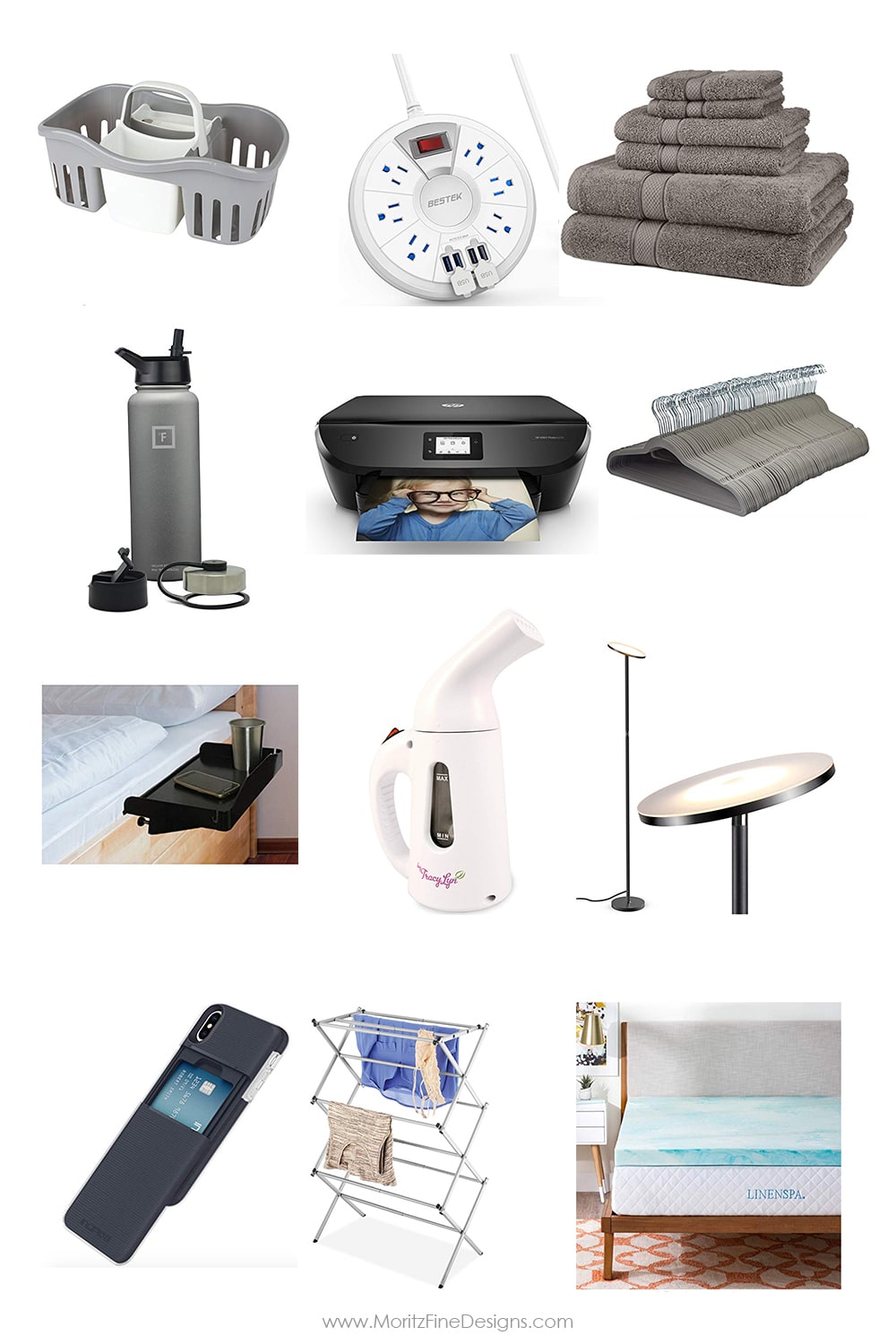 A few comments about my favorite picks:
Day and Night Caddy: This caddy is recommended by friends–it's so great because at night, when you are just brushing your teeth and washing your face, the "inner caddy" pops out–no need to take the whole thing!
Don't skip the Power Outlet Strips. Too many electronics, not enough outlets, especially in older dorm rooms!
It's hard to convince most adults to iron, let alone a college student, but there are times they need to look decent! A steamer is a quick and easy solution.
Get this LED Floor Lamp–you won't regret it! The one overhead light in a dorm is never enough light. This one is dimmable and amazing.
The mattresses in dorms are…old. And not comfy. A memory foam mattress topper make all the difference in the world! Worth the investment.
You can simply click any of the products below to go straight to amazon to purchase!
IT IS POSSIBLE TO
ENJOY STRESS FREE HOLIDAYS THIS YEAR!
The holiday season can be downright exhausting. We have too many things to do and not enough time to get them done. The NEW & IMPROVED 2022 Holiday Planner will not only help you get organized, but will also help melt away that holiday stress so that you can actually enjoy the season for a change!