Step-by-Step Laundry Guide
Last month when I was away on a business trip, I had a few phone calls from my husband asking about laundry protocol….Yes, we are in the midst of a very busy sports season, I was gone long enough that he had to do laundry while I was gone, which meant he had questions! In our many years of marriage, laundry has always been my gig…and during the summer months, the kids do the laundry. Obviously my husband needed a Laundry Guide!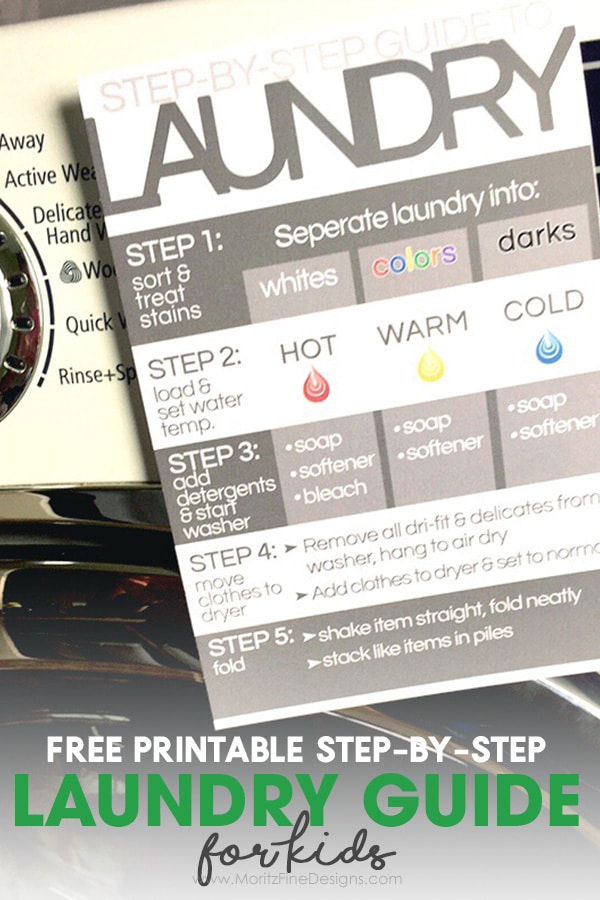 Teach your Kids to be Independent
As much as I can, I try to implement ideas in our home that helps everyone (husband included) be independent. Because, let's face it, I'm not moving to college with my kids, or into their first apartment. So, they younger they can start accomplishing tasks on their own, the more time they have to practice and get guidance from me while they are still home.
Help your Kids be Successful
A few summers ago, when teaching the kids how to do laundry, I made this simple laundry water temperature chart to hang in the laundry room…This year, I decided add some details for those of you who are teaching your kids (or husbands) how to do laundry.
Laundry Guide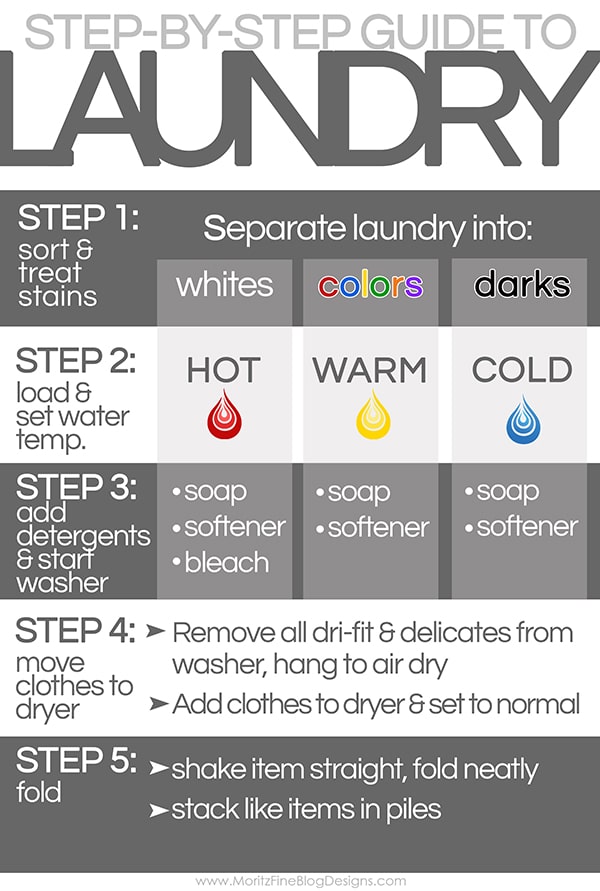 Walk you kids through the process of doing a load of laundry. Repeat. Oh, and repeat again! They will need your help the a good number of times before they can do it on their own. They will forget, they will ask questions. It's inevitable! Try adding laundry to your kid's summer chore chart.
Be sure to print out and hang this Step-by-Step Laundry Guide near the washing machine. Anyone can reference it and then not have to ask you questions!
Maybe
IT'S TIME TO
GET READY FOR 2024!
Get organized for 2024 with the easy to use monthly 2024 calendar! Simply opt in below to have the FREE calendar sent straight to your inbox.