I had so much fun perusing through Groovy Fonts to add to this list of my 10 Favorite Free Groovy Fonts! There are so many awesome ones available, I had a hard time just picking 10! I hope you love this list. There are definitely some super crazy fonts that would look great in one of your many projects!
Looking for some other great fonts? Check out this list of Vintage Fonts.

Not all fonts are commercial free, so check before use!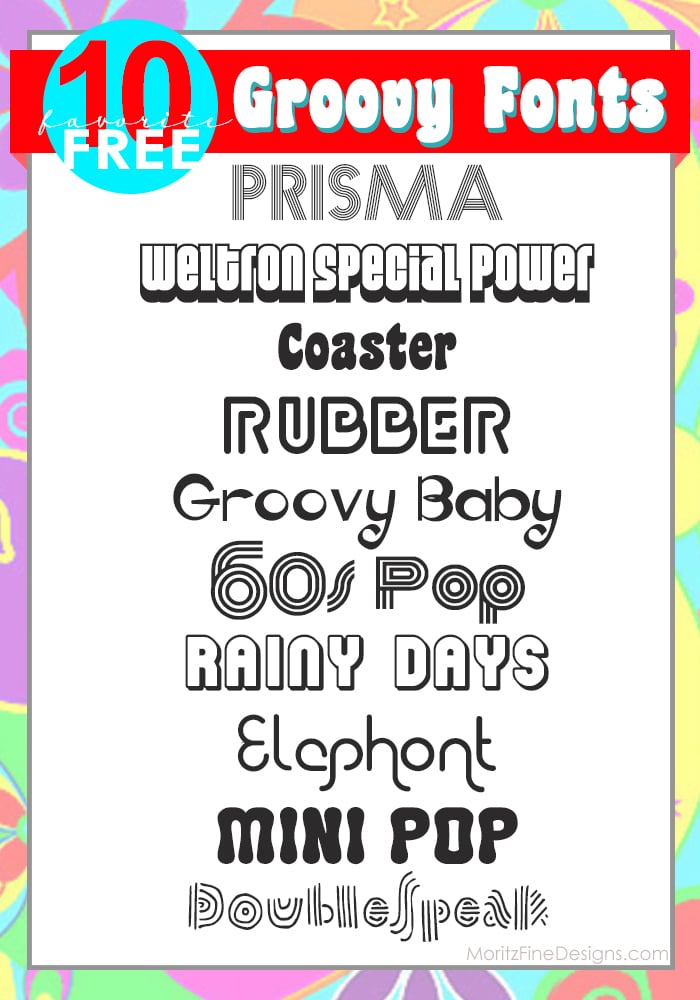 1. Prisma | 2. Weltron Special Power | 3. Coaster | 4. Rubber  | 5. Groovy Baby
6. 60s Pop | 7. Rainy Days | 8. Elephont | 9. Mini Pop | 10. Double Speak