Baseball Snack Treat Bag Topper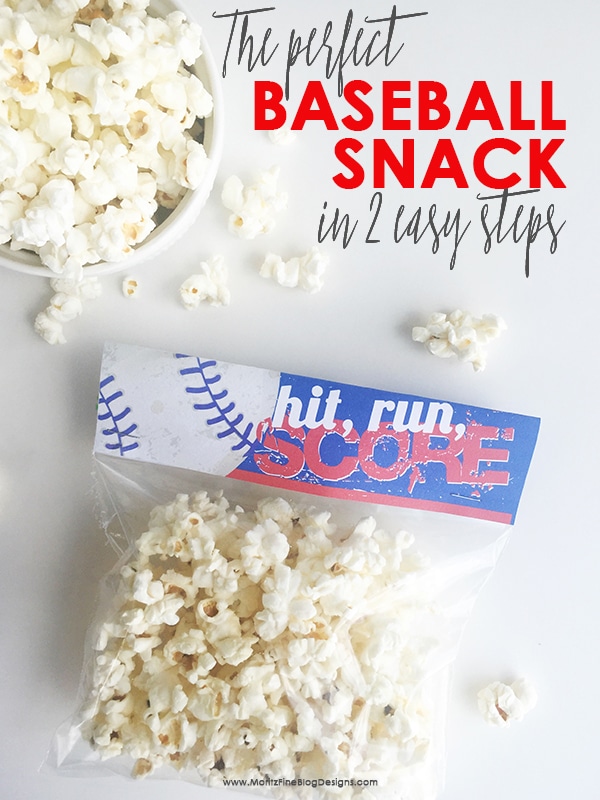 My husband calls it "cutesy". Yep. I hear it all the time, why does everything you do have to be "cutesy?" Almost 20 years into this beautiful thing we call marriage and he still doesn't understand. We ladies love pretty things. You know…the "Pinterest" look.
I let it seep into just about every area of my life that I can. Even with a household full of boys, I still sneak in as much "cutesy" as I can. Even when it comes to sports.
If we are in charge of snacks after a game or a end of the season team party, I like to go with a theme. In our current season of baseball, one of the easiest snacks you can give to the boys is a bag of popcorn.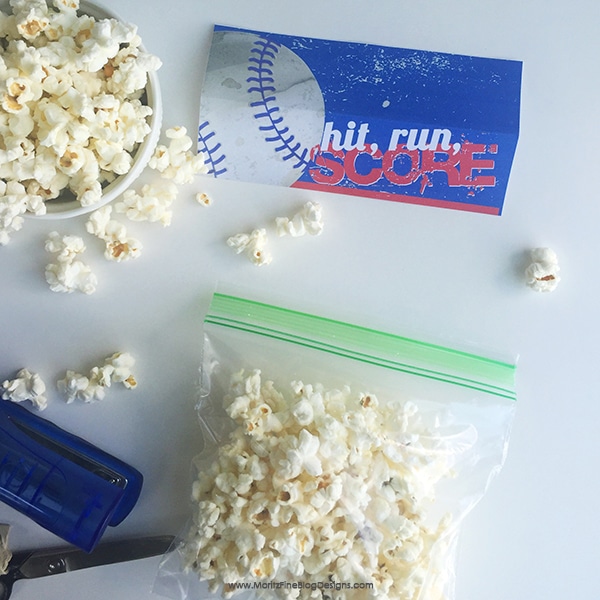 You only need a few items:
popcorn
free printable Baseball Treat Bag Topper (download at bottom of post)
scissors
stapler
Baseball Snack in 2 Easy Steps
You can microwave a few bags or even pop some on top of your stove. Divide the popped popcorn into zip lock bags. Next, print off this free Baseball Treat Bag Topper (download at the bottom of this post), get the kids to cut the toppers out. Take the treat bag toppers, fold them in half and staple to the top of the bag of popcorn.
Special theme-type treats pass up a bag of chips or a granola bar any day. The kids are excited for a snack that is different than the normal and parents are thrilled it not a snack full of sugar. It's a hit for everyone involved!
IT IS POSSIBLE TO
ENJOY STRESS FREE HOLIDAYS THIS YEAR!
The holiday season can be downright exhausting. We have too many things to do and not enough time to get them done. The NEW & IMPROVED 2022 Holiday Planner will not only help you get organized, but will also help melt away that holiday stress so that you can actually enjoy the season for a change!