Decorate for Christmas on the Cheap | Free "Merry" Art Print
Christmas home decor gets us all running around like crazy! We spend hours decorating, lots of time at Hobby Lobby or Target picking out the latest tree decorations, the cutest wreath to hang on the front door, updating our entire color scheme—which, of course, means all new stockings for Santa to fill, new ribbon and balls to hang on the tree and of course some new garland to spruce up the mantle as well. Before we know it, a few hundred dollars just flew out the door, none of which were in our budget for the month of December.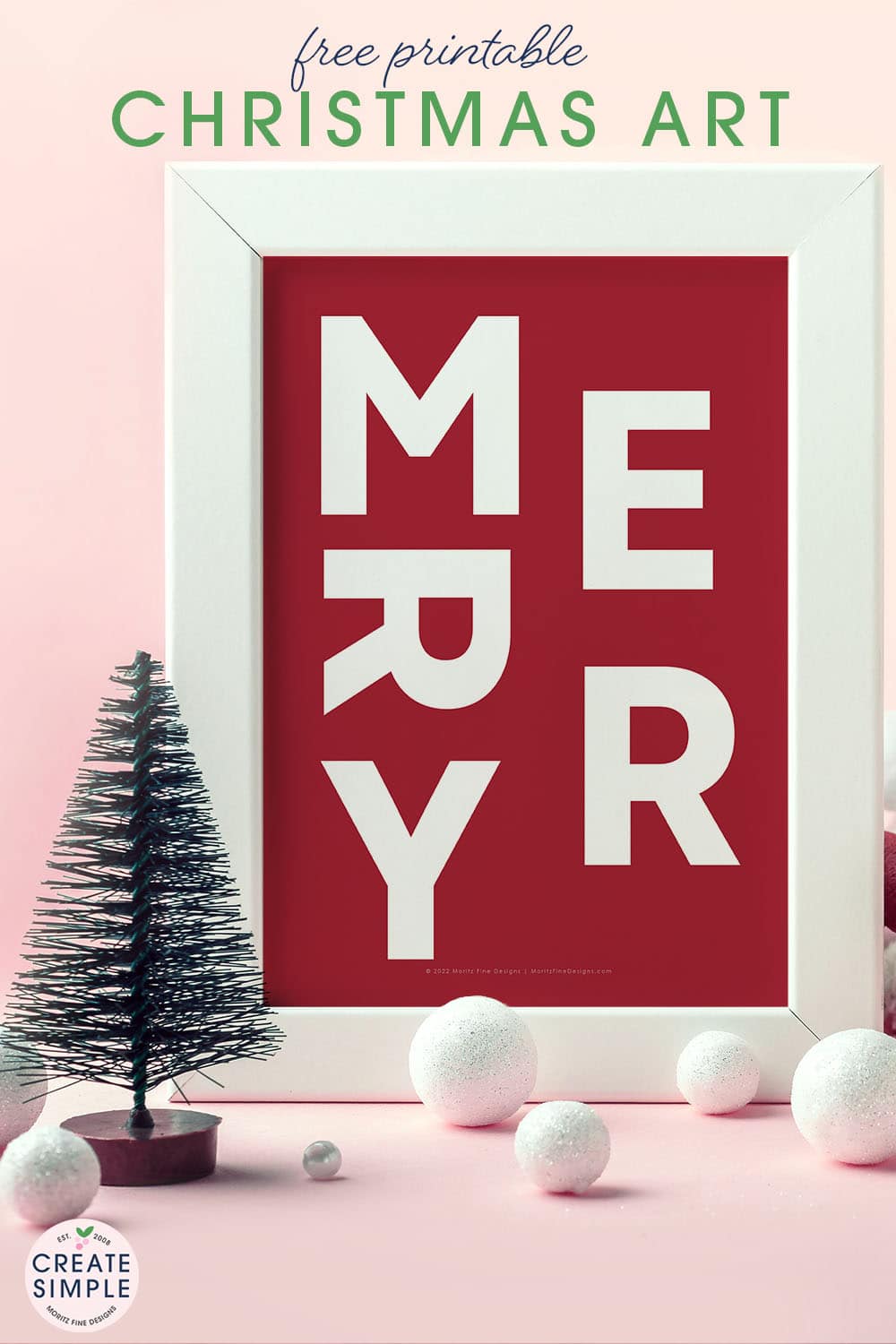 5 Tips to Decorate for Christmas on the Cheap
Wouldn't you rather try and save that money or put it towards gifts for others instead of purchasing full price Christmas decorations before Christmas?
Tip #1: Wait to update you Christmas decorations until next year. Yes, you read that correctly! Don't ever pay full price for Christmas decorations. Just wait one more year, and plan to hit the stores the day after Christmas with a plan in hand to buy up everything you need, in your new color scheme. The deep discount will be worth the wait.
Tip #2: Bring the outside in! What exactly does that mean? Save on greenery by heading out to your yard (or a friends or even a common area in your neighborhood) that might have Evergreen trees, Holly bushes and more. Cut some branches to spruce up coffee tables, lights, mantles and more—all for free!
Tip #3: Make your own wreath. Head to your local hardware store for free Christmas tree cuttings. Home Depot, Lowe's, Walmart or even the local boy scout stand always trim the bottom of trees before they wrap them up and send them off with each customer. They toss the cutting in a bin that's headed for the garbage. Simply ask a worker if you can have the cuttings (I've never been told no!), and turn them into a wreath (or decorate as mentioned in tip #2).
Tip #4: Change out your pillow covers. This is such a fast and bold change with big impact. You can head to Hobby Lobby and get 50% off pillow covers or make your own using this tutorial or even this one. Another great idea is to grab some super inexpensive Christmas cloth napkins to use for your pillows and follow this fast DIY pillow tutorial from the Happy Housie. My favorite napkins to use for this are the Hearth & Hand napkins from Target!
Tip #5: Update your wall decor for free. YES! This is so easy and costs just pennies. I offer lots and lots of free printable Christmas Art prints right here on the blog. Download, print and hang! You'll love this brand new "MERRY" print I just created. Grab it from the download button at the bottom of the post and follow the directions below on how to print different sizes. I'm also sharing lots of other Christmas printables below!
SUPPLIES:
download (available at the bottom of the post)
optional: frame or engineering print
DIRECTIONS:
First be sure to download the printable using the button at the bottom of this post. I recommend printing on a heavy card stock at maximum print quality, in order to make the print look the most professional.
Then you can simply add to a frame of your preference.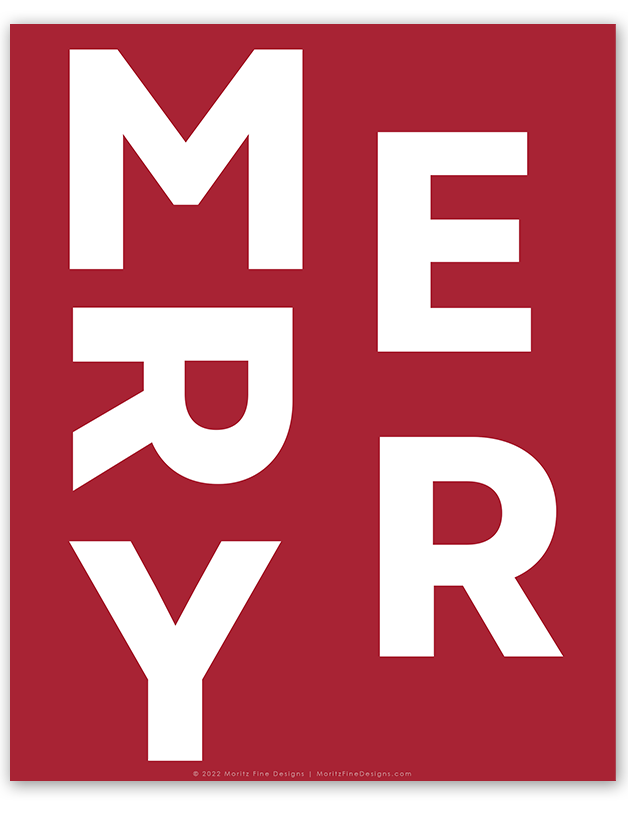 I decided to create a poster size print. I uploaded the file to Staples and printed a color engineering print for less than $6! Take a peek at it: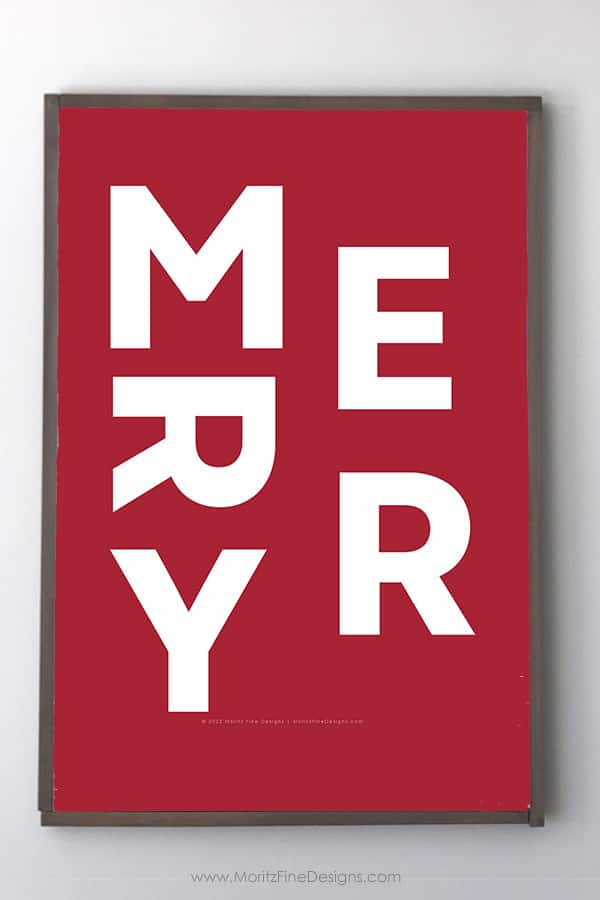 Christmas art full of a variety of styles and colors. Be sure to click the "See All Christmas Art" link above to see even more downloads available to you for free.
IT IS POSSIBLE TO
ENJOY STRESS FREE HOLIDAYS THIS YEAR!
The holiday season can be downright exhausting. We have too many things to do and not enough time to get them done. The 2023 HOLIDAY PLANNER will not only help you get organized, but will also help melt away that holiday stress so that you can actually enjoy the season!