How to Send a Frugal Holiday Card
Holiday cards can be extremely expensive. If you choose to hire a professional photographer to take your pictures, you can be out a few hundred bucks before you've even written Happy Holidays on your card. The holidays tend to make people tighten their budgets. If you enjoy sending out those Christmas cards, you don't have to stop just because you need to cut back! You can send out a frugal holiday card this year, and I'm going to show you how!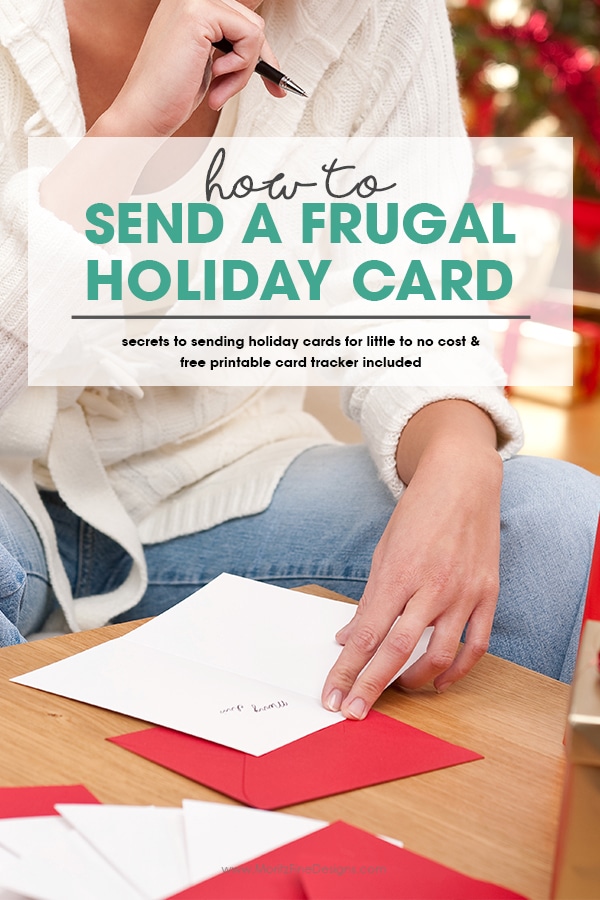 Take your own photos
This one might be looked down on, but it is a great way to save a lot of money on your holiday cards. Decide what your family will wear ahead of time. Then put your camera (or even your phone) on a timer, or better yet, ask a friend to shoot a few shots (and you could do the same for her family). Your picture will still look great, and you will have more money in your pocket for other holiday things.
Choose a postcard template over a traditional card
Do you know what the cheapest type of card to send is? You guessed it, a postcard! Postcards are much cheaper than the standard card, even on a site such as Vistaprint. You don't need envelopes! This will save you time when sending them out, as well as saving paper!
Go digital!
If you really want to cut your costs, you could do an e-card (email card) instead! You won't have to pay for postage on your cards, and you can send them to as many people as you'd like at no additional cost! If you plan on sending each one individually, just make sure you keep track of who you've sent them to using the Christmas card tracker.
Limit your list
When was the last time you updated that Christmas card list? I can almost bet there are more people on that list than you really need. Each of those cards is going to cost you, so limiting your list can help you save on the overall cost of your cards. You can use the Christmas card tracker where you can keep track of how many cards you need to send to make sure you're not overbuying them. Evaluate your list every year and make sure you are only sending them to those who need it.
Eliminate Holiday Card Overwhelm
Sending cards doesn't have to be stressful or hectic. Download, print and follow the timeline on the Holiday Card Prep Checklist and your cards will not only be sent on time, but even early!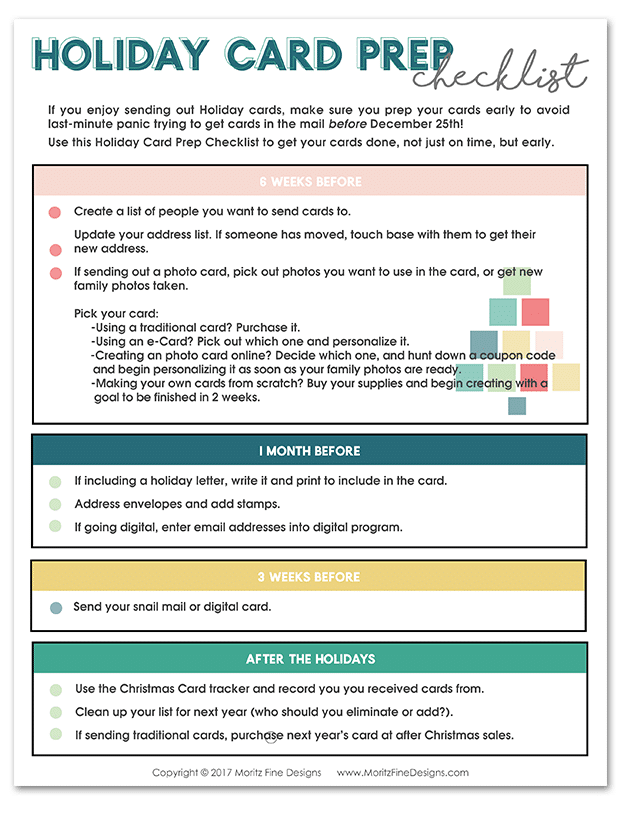 Christmas cards are a timeliness tradition of the holidays. Holiday cards can be really expensive, and it's easy to forget the money saving parts of a card. Use these tips and you'll be sending out your classic holiday cards for much less!
IT IS POSSIBLE TO
ENJOY STRESS FREE HOLIDAYS THIS YEAR!
The holiday season can be downright exhausting. We have too many things to do and not enough time to get them done. The 2023 HOLIDAY PLANNER will not only help you get organized, but will also help melt away that holiday stress so that you can actually enjoy the season!