Shelter in Place 30-Day Declutter Checklist
COVID-19 has caused so many changes in our lives–the biggest one what most of us are experiencing , shelter in place mandates from our governors or mayors.
With lots of extra time at home, what are you doing to make the most of it? Watching hours and hours of Netflix or are you tackling some projects that have been on your to-do list forever?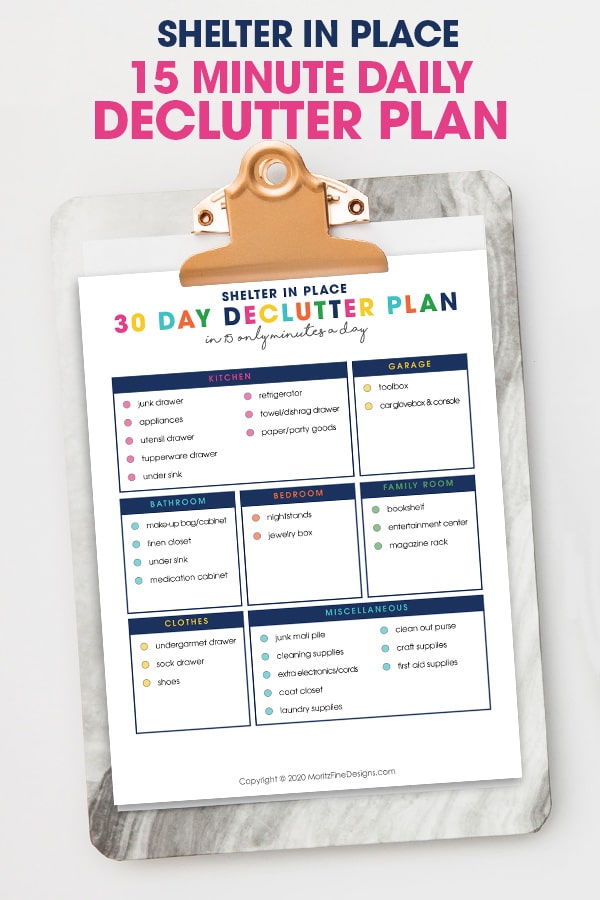 Shelter in Place 30-Day Declutter Checklist
In our house, there's been a little bit of both! We've gotten in a little binge watching, but only after a bit of work! The kids have been getting daily chores and I have been busy cleaning out drawers, closets, cabinets and more.
The one thing I have focused on decluttering is small doses. Instead of decluttering the whole bedroom all in one day, I have been breaking it down in small doses–15-minutes a day or less.
Are you ready to join the challenge too? I have broken the tasks down to help you stay focused: kitchen, garage, bathroom, bedroom, family room, clothes and miscellaneous.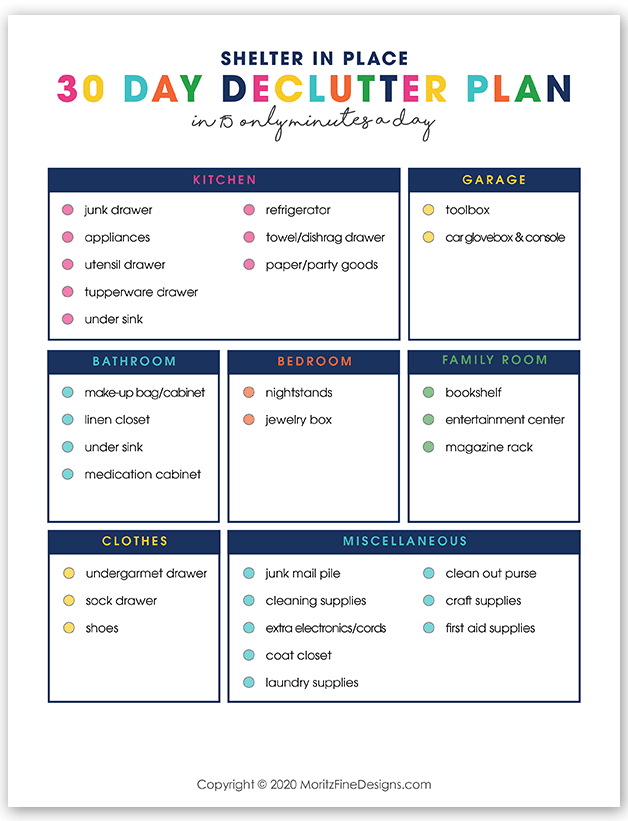 Below you will find the Shelter in Place 30-Day Declutter Checklist in 15 Minutes A Day. Click the link below to have the checklist sent directly to your email inbox.
GET YOUR STUDENT READY FOR SCHOOL!
---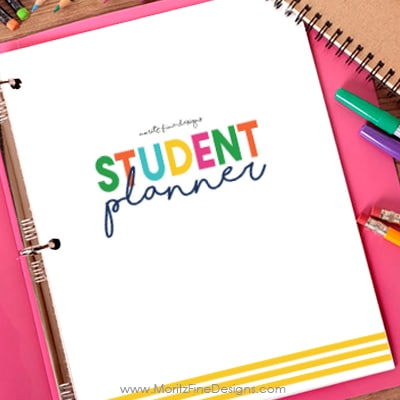 Get organized this school year with our Student Planner. Fully customizable kids from elementary thorugh college! Simply opt-in below to have the free 2021-22 Student Planner sent straight to your inbox!